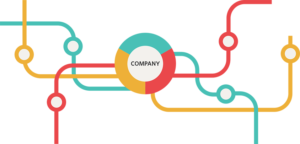 At TAMIAKI EPE we help your business to take off its operation and increase its revenue by providing complete and innovative solutions regarding:
Συστήματα λιανικής πώλησης (ταμειακές μηχανές, POS)
Εφαρμογές συστημάτων λιανικής πώλησης (εμπορικές εφαρμογές, ηλεκτρονική τιμολόγηση)
Αυτοματισμό γραφείου
Μηχανοργάνωση επιχειρήσεων
Διαχείριση αποθήκης
Κάθε πελάτης μας απολαμβάνει εξειδικευμένες υπηρεσίες με βάση τις ιδιαίτερες ανάγκες του, έγκαιρη παράδοση και πλήρη τεχνική κάλυψη, όπου κι αν βρίσκεται στην Ελλάδα.
ΜΕ ΕΠΙΚΕΝΤΡΟ ΤΙΣ ΑΝΑΓΚΕΣ ΣΑΣ
Η κατανόηση των αναγκών σας είναι το πρώτο βήμα για την ολοκληρωμένη εξυπηρέτησή σας.  Το τμήμα Ερευνάς & Ανάπτυξης της εταιρίας μας στελεχώνεται από έμπειρο δυναμικό που ανήκει αποκλειστικά στο χώρο της πληροφορική, γνωρίζει εις βάθος τις σύγχρονες απαιτήσεις της αγοράς και τις καθημερινές προκλήσεις που αντιμετωπίζουν οι επιχειρήσεις λιανικής, έτοιμο να δώσει λύσεις σε κάθε πρόβλημα. Φιλοσοφία μας, η καινοτομία, η αμεσότητα και η συνεχής εξέλιξη.
ΠΡΩΤΟΠΟΡΟΙ ΣΤΑ POS
Η ΤΑΜΕΙΑΚΗ Ε.Π.Ε  πρώτα από όλους ολοκλήρωσε εγκαταστάσεις συστημάτων POS (1992).  Η εταιρία μας διαθέτει τη μεγαλύτερη  ενεργά εγκατεστημένη βάση POS συστημάτων στην Ελλάδα, η οποία επεκτείνεται συνεχώς.
Δίνουμε ιδιαίτερη προσοχή στην επιλογή του hardware, έτσι ώστε να είναι φιλικό προς τους χρήστες, να έχει μεγάλη ανθεκτικότητα και να ανταποκρίνεται στα σύγχρονα ζητήματα ασφάλειας δεδομένων.
ΠΑΝΕΛΛΑΔΙΚΗ ΚΑΛΥΨΗ
Όπου κι αν βρίσκεται η επιχείρησή σας, η ΤΑΜΕΙΑΚΗ Ε.Π.Ε είναι κοντά σας χάρη στο εκτεταμένο δίκτυο αντιπροσώπων της που καλύπτει όλη την Ελλάδα
Η άρτια τεχνική υποστήριξη των πελατών μας -ιδιαίτερα σε επίπεδο after sales- σε συνδυασμό με τα αυστηρά κριτήρια επιλογής του μηχανολογικού της εξοπλισμού και την παροχή εξειδικευμένων λύσεων έχουν καταστήσει την ΤΑΜΕΙΑΚΗ Ε.Π.Ε κορυφαία στο χώρο των Ολοκληρωμένων Λύσεων Συστημάτων Λιανικής Πώλησης.